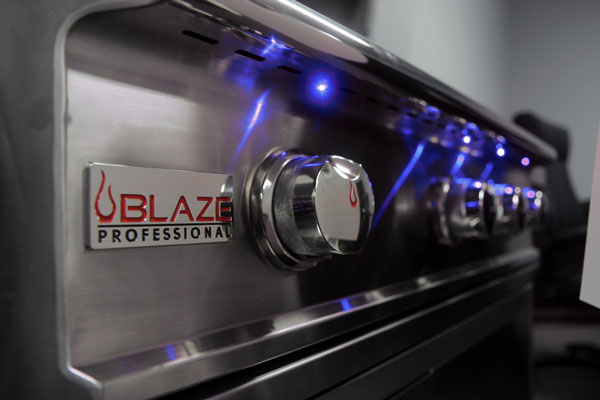 Blaze LED Kit for 4 Burner Premium LTE and Professional Grills
It's time to customize! You can now customize your Blaze Professional and LTE products by upgrading them with our LED Light Color Options! Our signature Sexy Red Lights are now available in White, Amber, and Blue.
Lifetime Warranty
Blaze gas products feature an industry leading Lifetime Warranty on all components excluding the electronics, ignition, and lighting systems. Gas Grills, Gas Griddle, Side Burners, Power Burners, Aluminum Kamado

One Year Warranty
Electronics, ignition, and lighting systems are covered for 1 year after date of purchase.