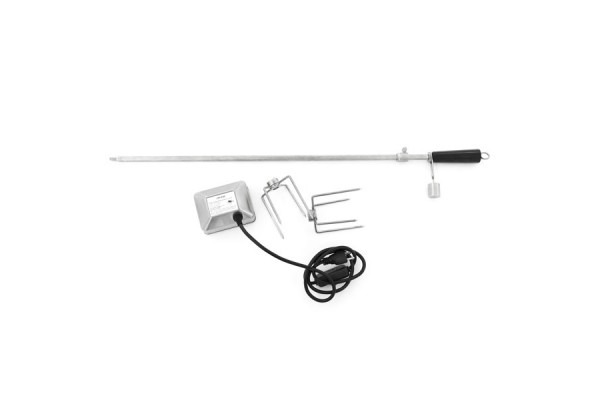 Blaze Rotisserie Kit for 32-inch 4 Burner Gas Grill
This Blaze Rotisserie Kit is specifically designed for the Blaze 32-Inch gas grill. Adding a rotisserie kit allows you to roast whole chicken, pork loin, beef roasts and much more in the convenience of your BBQ grill. The 120V motor is enclosed in a stainless steel housing to withstand the outdoor elements.
Lifetime Warranty
Blaze gas products feature an industry leading Lifetime Warranty on all components excluding the electronics, ignition, and lighting systems. Gas Grills, Gas Griddle, Side Burners, Power Burners, Aluminum Kamado

One Year Warranty
Electronics, ignition, and lighting systems are covered for 1 year after date of purchase.