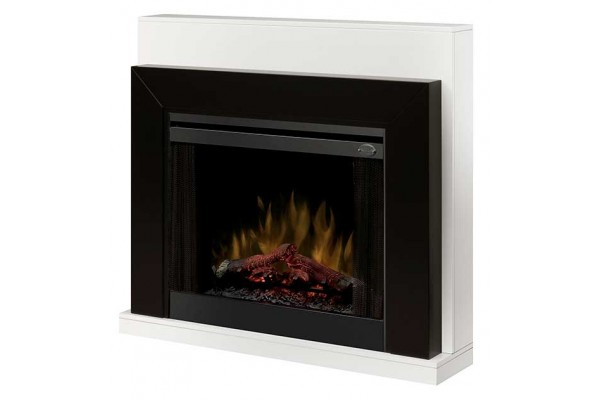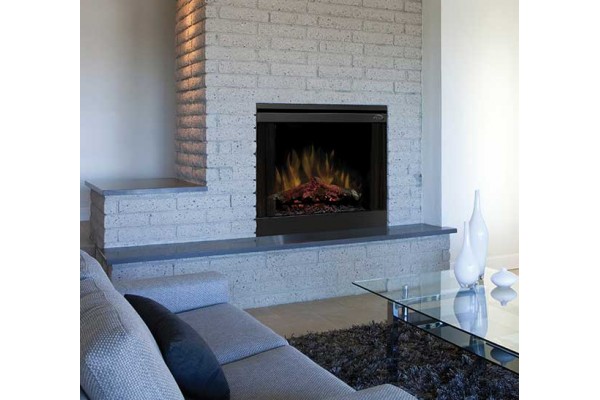 Free Shipping



Dimplex 33-inch Slimline Built-in Electric Firebox
The BFSL33 slim line built-in firebox includes our patented realistic flame effect and 100% LED lights. This fireplace boasts a large 738 sq. inch viewing area, removable trim kit, mesh screen and remote control for the ultimate in style and comfort.
The Original Dimplex Flame Effect™ - A blend of technology, artistry and craftsmanship that sets the standard for realism.
Patented Inner Glow Logs - Individually molded and hand-finished logs pulse and glow from within for the look of natural burning logs.
Primary Heating - Option to use 240 volt supply for up to 9,200 BTU - use as part of primary heating plan.
Three-stage Remote - Enjoy flames with half-heat, full-heat or flames only.
Wired, Seamless Design - Designed for built-in installations wired directly to a dedicated circuit for a clean, custom appearance.
Reduces Liability - Ideal for public spaces in commercial installations; meets the strictest building codes.
All-season Flames - Enjoy the unique charm of a fireplace 365 days a year using the flames without the heat.
Cool-touch Glass - Glass remains cool making it safe for any location and any user.
Product Details
BTUs
4,178 | 6,227 | 8,227
Flame Only
Yes
Installation
Built-in
Installation
Built-in
Interior Surround
Black
Media
Inner Glow Logs
Technology
Original Dimplex Flame Effect
Voltage
120 V | 208 V | 240 V
Warranty
2 Years
Wattage
1,223 W | 1,823 W | 2,423 W
Wiring
Direct-wire/Plug-in
Dimensions
33" W x 28 1/2" H x 9 1/2" D
Controls
Display/Controls
On Front - inside
Remote Features
Three-stage remote
Heating
Heat Operation
Primary-Heat - Option to use 240V supply for up to 9212 BTU
Heater Only
Yes - when connected to a switch or thermostat
Heating Range
Up to 1,000 sq. ft.
Stock:

In Stock

Brand: Dimplex
Model:

BFSL33