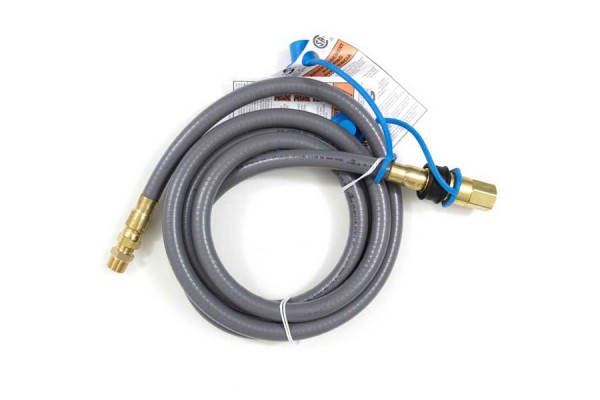 Blaze 1/2-inch Natural Gas Hose w/ Quick Disconnect
Blaze Natural Gas Hose with Quick Disconnect: 10 foot Natural Gas hose with quick disconnect fitting. Capable of supplying appliances up to 135 thousand BTU. Connection size on quick disconnect is 1/2 inch female pipe thread. The Natural Gas Hose is stripwood for durability.
Lifetime Warranty
Blaze gas products feature an industry leading Lifetime Warranty on all components excluding the electronics, ignition, and lighting systems. Gas Grills, Gas Griddle, Side Burners, Power Burners, Aluminum Kamado

One Year Warranty
Electronics, ignition, and lighting systems are covered for 1 year after date of purchase.