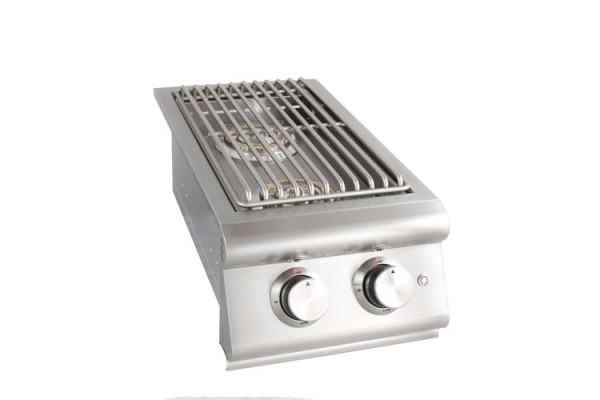 Blaze Built-in Premium LTE Double Side Burner w/ Lights
This precision cut, handmade double side burner is made of stainless steel and will provide you years of outdoor cooking enjoyment. If you are looking to create a gourmet outdoor meal complete with soups or side dishes, a slide-in side burner is the ideal addition to your outdoor kitchen.
Product Details
Dimensions
9 ¾" H x 12 ⅝" W x 23" D
Cut-Out Dimensions
8 ½" H x 10 ¾" W x 20 ¾" D
Lifetime Warranty
Blaze gas products feature an industry leading Lifetime Warranty on all components excluding the electronics, ignition, and lighting systems. Gas Grills, Gas Griddle, Side Burners, Power Burners, Aluminum Kamado

One Year Warranty
Electronics, ignition, and lighting systems are covered for 1 year after date of purchase.