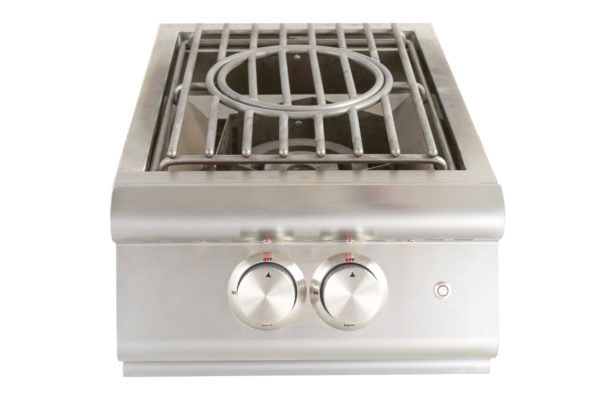 Blaze Premium LTE Power Burner
The Blaze LTE Built-in Power Burner consists of an independently controlled 304 cast stainless steel inner and outer burner ring allowing a variety of cooking configurations.
Product Details
Dimensions
9 3/16"H x 15 ¾"W x 22 ⅝"D
Cut-Out Dimensions
8" H x 14" W x 19 ½" D
Lifetime Warranty
Blaze gas products feature an industry leading Lifetime Warranty on all components excluding the electronics, ignition, and lighting systems. Gas Grills, Gas Griddle, Side Burners, Power Burners, Aluminum Kamado

One Year Warranty
Electronics, ignition, and lighting systems are covered for 1 year after date of purchase.