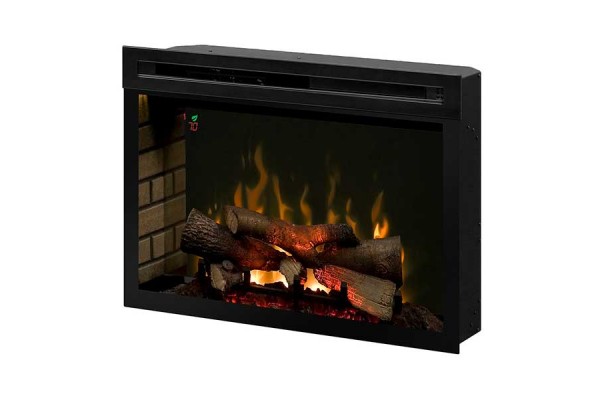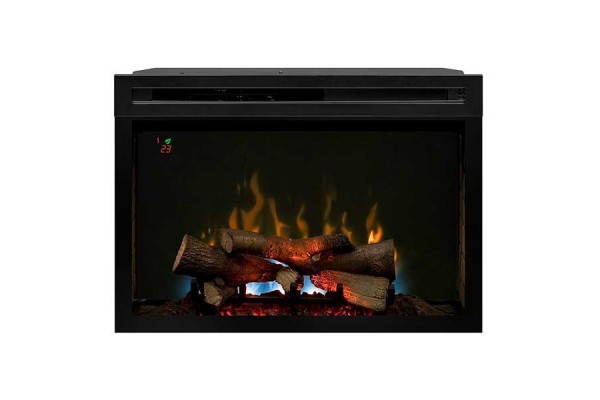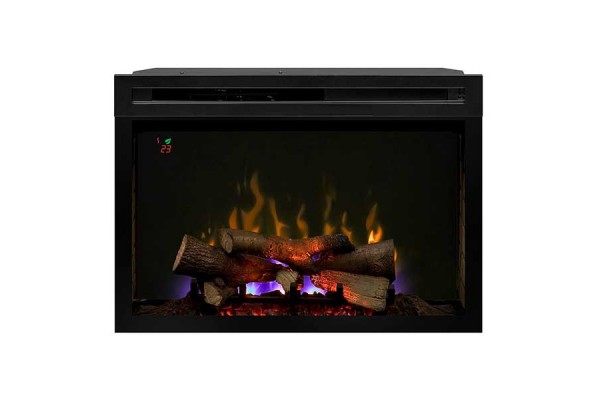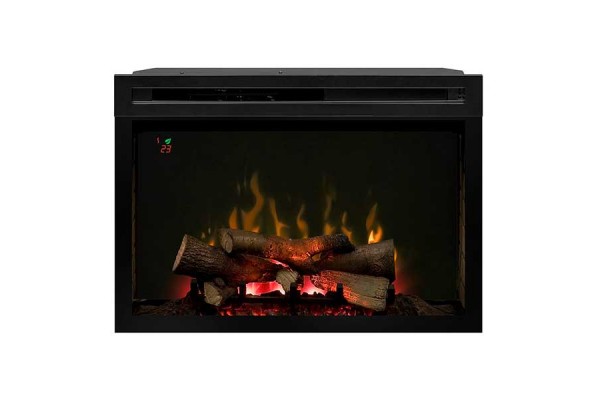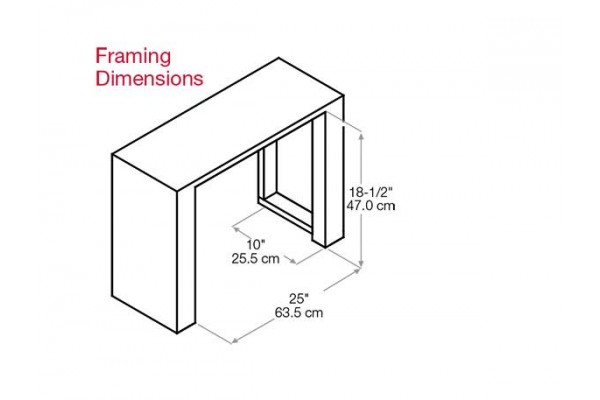 Dimplex 33" Multi-Fire XD Electric Firebox with Realogs
The all new Multi-Fire XD Electric Firebox sleek full view design allows an unencumbered view of the stunning Realogs, the second generation of our patented inner glow technology. The dazzling Multi-Fire XD can accurately reproduce a natural wood-burning fire, gas fireplace or a range of ambient light themes that range from moody and hypnotic, to pulsing and vibrant. Combined with a high-efficiency heating system and intuitive multi-function control options, this new design is the perfect look and feel for any space.
Multi-Fire XD™ Flame Effect - Vivid flames that are brighter and more lifelike day or night.

Comfort$aver™ Heating System - The patented Comfort$aver™ ceramic heating system uses 11% less energy than the leading quartz infrared heater by automatically adjusting fan speed and heater wattage to safely and precisely match the requirements of the room.
Media Accent Colors - Choose from a variety of brilliant color themes or cycle through a range of colors using the custom mode, freezing on the hue of your choice.
Flame Accent Colors - Accent the flames with custom base colors from warm red to gas blue.
Precision Thermostat - Electronic thermostat maintains room temperature within 1/2°C (1°F) for perfect comfort and increased energy efficiency.
Floating Display™ - On-screen display shows temperature and feature settings at a glance.
Economical - Economical to operate costing only pennies per hour.
Low Carbon Footprint - The most sustainable fireplace option; no emissions and 100% efficient.
Mood-maker Remote - Customize the light color and intensity for a fireplace that reflects your personality.
All-season Flames - Enjoy the unique charm of a fireplace 365 days a year using the flames without the heat.
Product Details
BTUs
5,118 BTUs
Installation
Frame - Existing cabinet, mantel or fireplace.
Installation
Frame - Existing cabinet, mantel or fireplace.
Interior Surround
Black/3D Mirror
Media
Realogs®
Technology
Multi-Fire Flame Effect XD
Voltage
120 V
Warranty
1 Year
Wattage
1,500 W
Wiring
Plug-in
Dimensions
32 7/8" W x 23 3/8" H x 9 1/2" D
Controls
Display/Controls
Floating on-screen display shows temperature and feature setting at a glance
Remote Features
Multi-function
Heating
Heat Operation
Comfort$aver™ Heating System
Heater Only
Yes
Heating Range
Up to 1,000 sq. ft.
Stock:

In Stock

Brand: Dimplex
Model:

PF3033HL