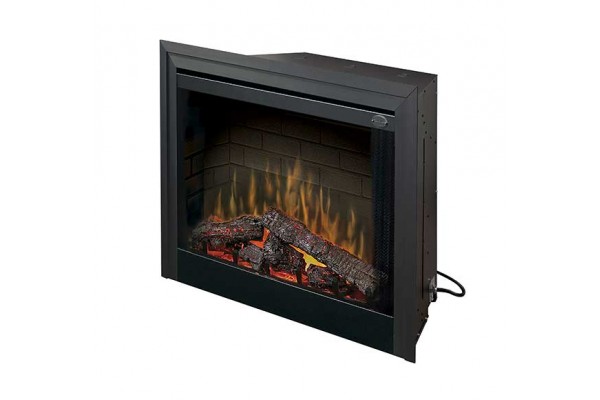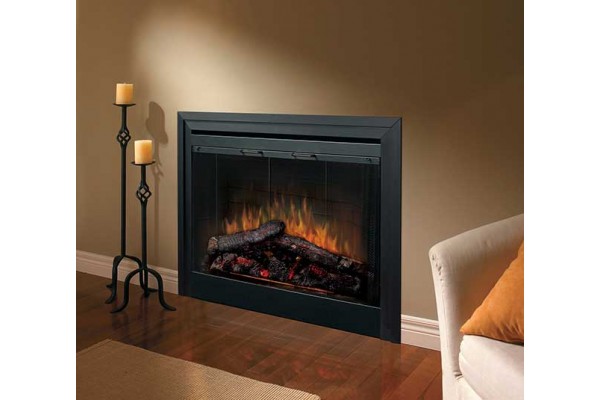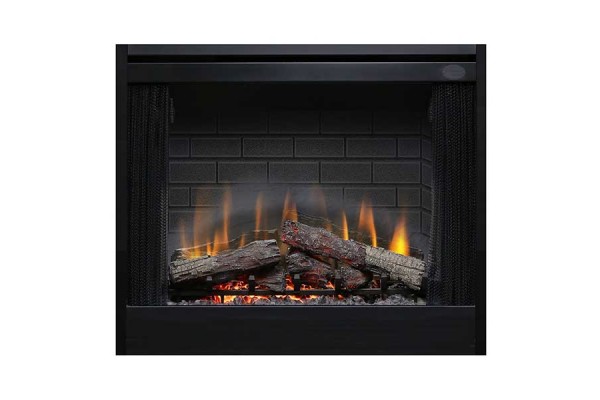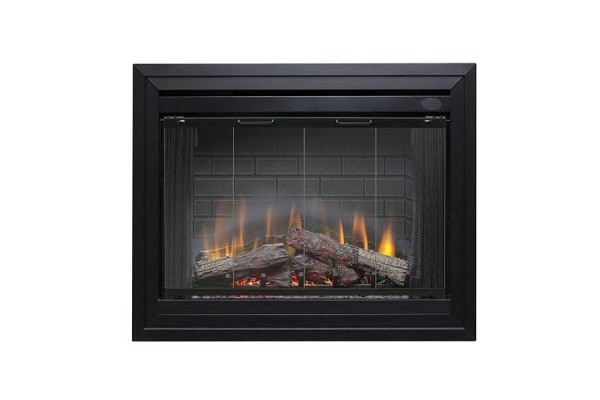 Free Shipping




Dimplex 39-inch Deluxe Built In Electric Firebox
Instantly bring an existing fireplace to life with an incredibly lifelike electric flame. The pulsating embers and LED inner glow logs molded from wood logs create an incredible realism that can become the focal point of any room.
The Original Dimplex Flame Effect™ - A blend of technology, artistry and craftsmanship that sets the standard for realism.
Patented Inner Glow Logs - Individually molded and hand-finished logs pulse and glow from within for the look of natural burning logs.
Primary Heating - Option to use 240 volt supply for up to 9,200 BTU - use as part of primary heating plan.
Three-stage Remote - Enjoy flames with half-heat, full-heat or flames only.
Wired, Seamless Design - Designed for built-in installations wired directly to a dedicated circuit for a clean, custom appearance.
Reduces Liability - Ideal for public spaces in commercial installations; meets the strictest building codes.
All-season Flames - Enjoy the unique charm of a fireplace 365 days a year using the flames without the heat.
Cool-touch Glass - Glass remains cool making it safe for any location and any user.
Product Details
BTUs
5,000 | 7,200 | 9,200
Flame Only
Yes
Installation
Built-in
Installation
Built-in
Interior Surround
Authentic brick-look interior
Media
Inner Glow Logs
Technology
Original Dimplex Flame Effect
Voltage
120 V | 208 V | 240 V
Warranty
2 Years
Wattage
1,440 W | 2,100 W | 2,700 W
Wiring
Direct-wire/Plug-in
Dimensions
38 3/4" W x 32 3/4" H x 15 1/4" D
Controls
Display/Controls
On Front - inside
Remote Features
Optional three-stage remote available
Heating
Heat Operation
Primary-Heat - Option to use 240V supply for up to 9212 BTU
Heater Only
Yes - when connected to a switch or thermostat
Heating Range
Up to 1,000 sq. ft.
Stock:

In Stock

Brand: Dimplex
Model:

BF39DXP