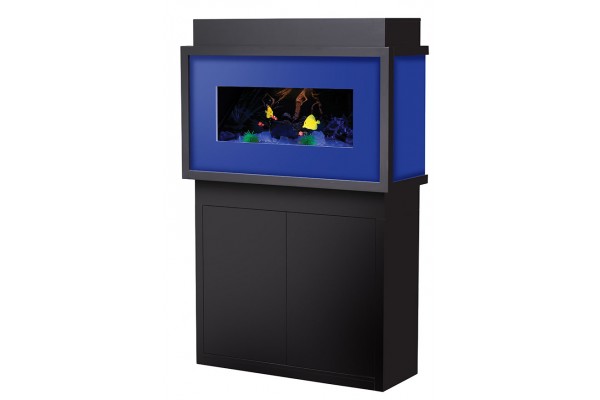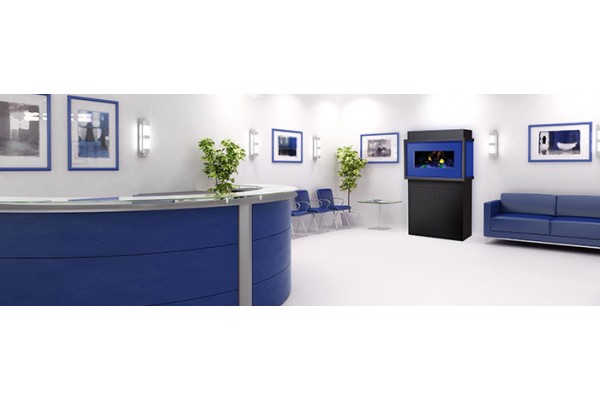 Dimplex Opti-V Plug-in Aquarium Kit
The Opti-V™ Aquarium uses unprecedented technology to render a virtual aquarium experience that is stunningly beautiful and maintenance-free. The patent protected design features ultrarealistic swimming fish within a three dimensional environment that is vibrant in both color and definition. The perfect blend of magic and realism, the Opti-V™ Aquarium is virtually amazing. The Aquarium features yellow tang and clown fish, which are both popular, but difficult to maintain in a tank. Enjoy the lifelike behavior of exotic fish without the need to feed them, clean the tank or maintain the filter, water quality and temperature. Includes: Aquarium Case (OT1957-BLUE) and Aquarium (VFA2927P)
Sound - Bubbling of a real aquarium.
Virtual Fish - High definition video and a three-dimensional illusion creates the soothing effect of a living aquarium.
Maintenance-free Operation - Eliminates the time and cost required to feed fish and clean the tank.
Just Plug It In - Simply plug into any standard household outlet for instant ambiance.
Sight and Sound Remote - Includes a convenient remote with sound effect volume control.
Ultra-energy Efficient - Uses less than 100 watts for incredibly low-cost operation.
Reduces Liability - Ideal for public spaces in commercial installations; meets the strictest building codes.
Cool-touch Glass - Glass remains cool making it safe for children and pets in any location.
Product Details
Voltage
120 V | 240 V
Wattage
32 W
Wiring
Plug-in
Dimensions
41-1/8" W x 62-3/8" H x 15-1/2" D
Stock:

In Stock

Brand: Dimplex
Model:

GOSA-1957B