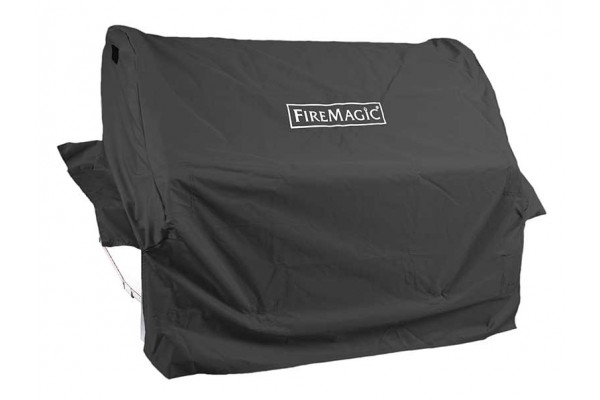 Fire Magic 36-inch Echelon E790i, Aurora A790i, Monarch Magnum or Monarch Built In Grill Cover
Fits Fire Magic Echelon E790i (including Power Hood option) Aurora A790i, Monarch and Monarch Magnum with cooking surface dimension of 36" wide x 22" deep.
Water and weather resistant multi-layer PVC exterior.
Breathable Polyester interior for faster drying time post moisture and/or rain.
Custom made for Fire Magic grills and accessories to ensure a secure fit.