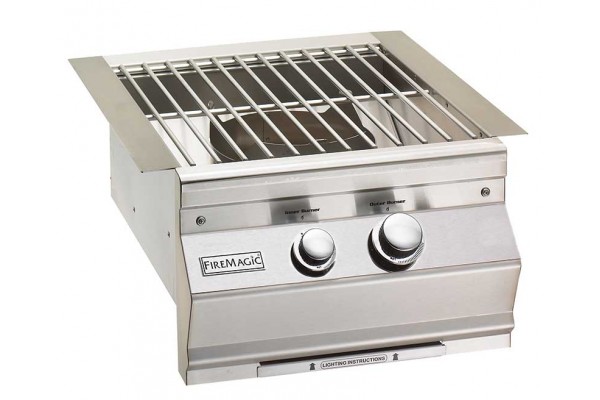 Fire Magic Aurora Power Burner With Stainless Steel Grid, Propane
The Fire Magic Aurora Style Power Burner is the largest and most powerful side burner to compliment any of the Fire Magic Aurora style grills. Features a New Hot Surface ignition system (no batteries required) and the burner provides super high heat, perfect for wok cooking or frying a turkey! Offering a range of 3,000 to 60,000 BTU's. Includes stainless steel grid cover.
IMPORTANT: Part 24177-12 (SOLD SEPARATELY) is required when used independently of an Aurora built-in grill, but not required when using it with an Aurora built-in grill.

Product Details
Cut-Out Dimensions
19"w x 18 3/4"d x 11 1/2"h