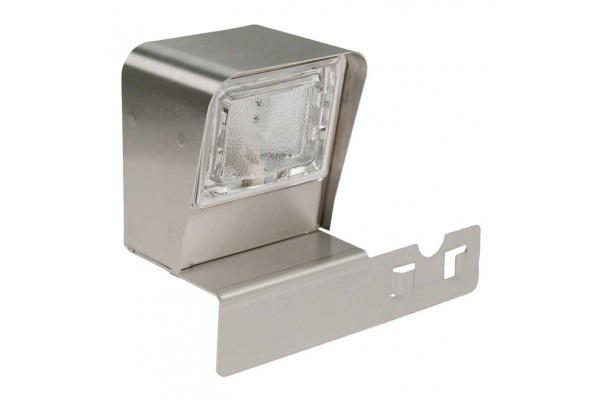 Fire Magic and AOG Grill Light
This new Fire Magic and AOG stainless steel light mounts on your Fire Magic Aurora or Legacy grill or your AOG "T" Series grill to illuminate your grilling area. Features include a 10W halogen bulb, water resistant with sealed on/off switch and is UL approved.
Please Note: Mounts to bracket on spit rod support on Aurora grills WITH the rotisserie option. On grills WITHOUT a rotisserie option, you must purchase the bracket kit listed below to install the light. For Fire Magic Legacy series grills, you need to purchase the new spit rod support/bracket kit regardless of rotisserie option.