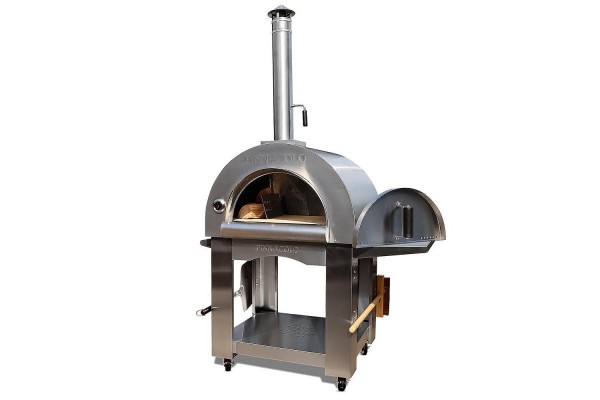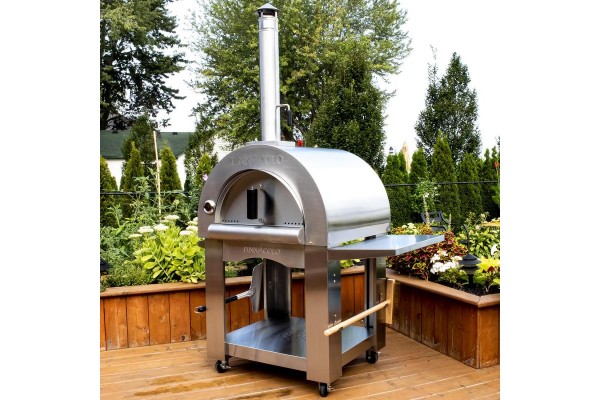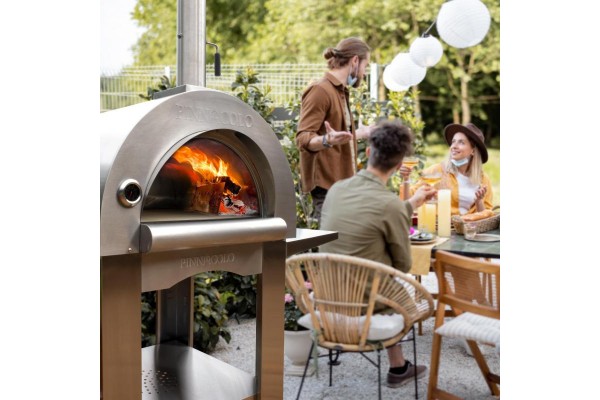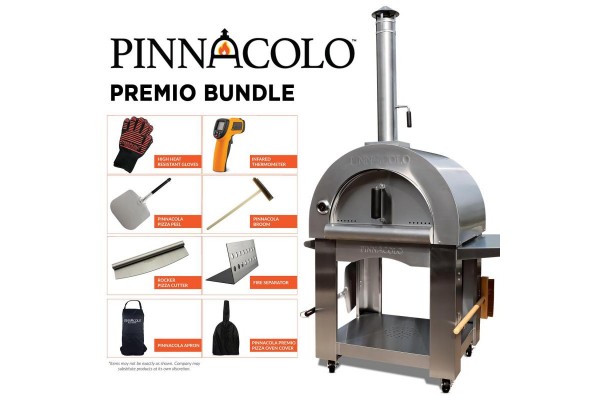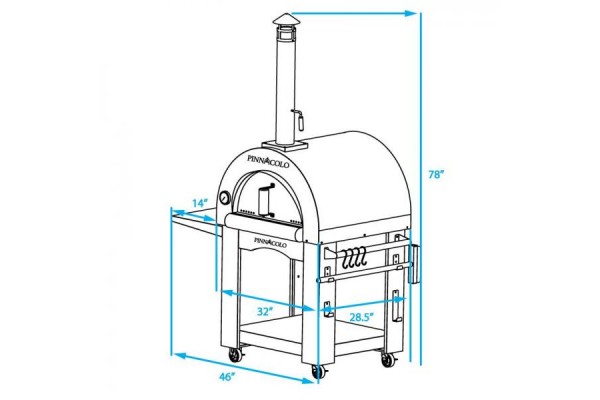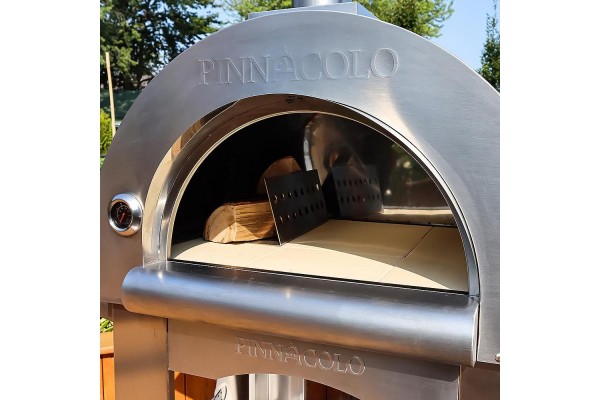 Free Shipping







Pinnacolo Premio Wood Fired Outdoor Pizza Oven With Accessories
The Italian-inspired PINNACOLO PREMIO is designed to deliver you delicious wood-fired flavor while delivering years of dependable performance. The double-walled, well-insulated dome and accompanying trolley are made of thick gauge stainless steel. The Cordierite cooking surface has enough room for two pizzas at once and is excellent at retaining heat and resisting thermal shock. A useful stainless steel side shelf is available for quick preparation. There is a tight-fitting door, an integrated thermometer, hangers for your kitchenware, and four swivel lockable casters for simple installation. Also included with the PINNACOLO PREMIO are all the premium equipment you'll need to start cooking.

Insulated double-wall stainless steel dome - designed to focus the flames and retain heat
Cordierite pizza stones - thermal shock-resistant and heat-retention for a crispier crust
Stainless steel side shelf - 14" wide shelf makes preparation easier
Stainless door visor - keeps the front of your oven cleaner
Fixed thermometer - instant view of the ambient temperature inside your oven
Adjustable chimney damper - allows you to control the airflow and temperature
Combination side handle//store bar - includes holding towel and S-hooks to hang wood fired oven accessories
Wheeled base with locking casters - makes your pizza oven portable allowing you to move it to the best cooking position
Large wooden door handle - stays cool and protects hands from high temperatures
Complete selection of tools - Ready for years of making great wood fired pizzas!
Product Details
Cooking Surface
29.5" x 25.25" (745 sq in) - Enough space for 2 pizzas at once.
Dimensions
46" x 28.5" x 78" to the top of the chimney
Material
Stainless Steel
Heating
Heating Range
Can reach up to 1000F (recommended cooking temperatures should be between 650-800)
Stock:

Call For Availability

Brand: Pinnacolo
Model:

PPO-1-02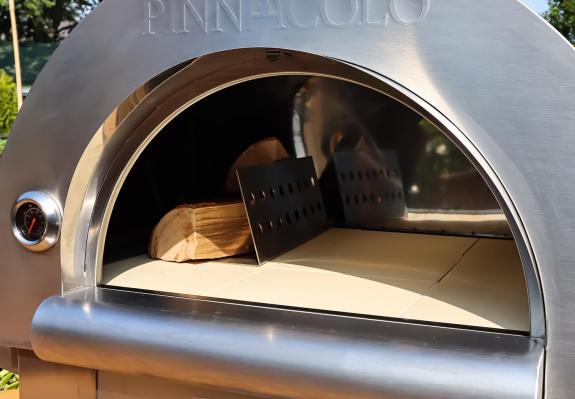 Extra Large Cooking Area
Easily Cook 2 pizzas at a time