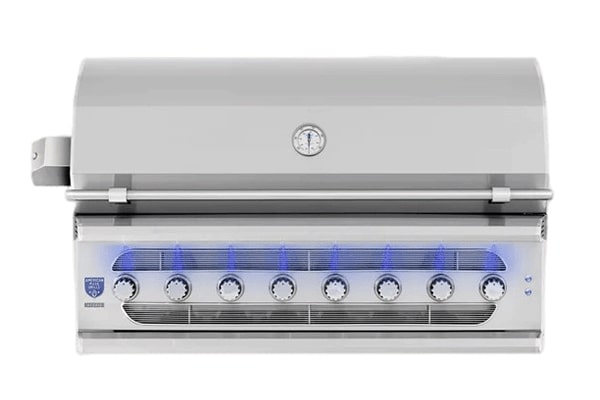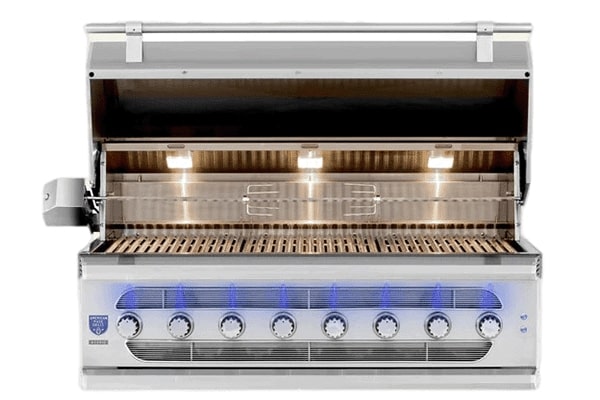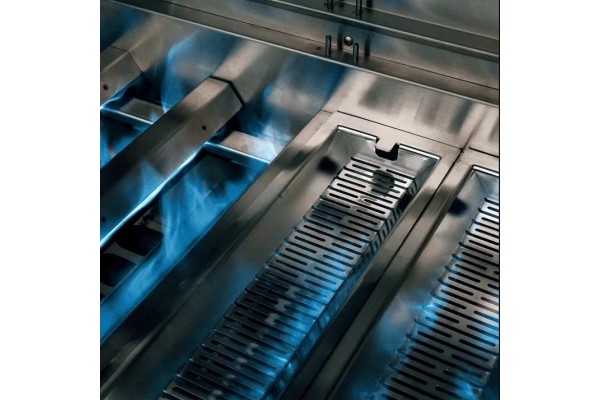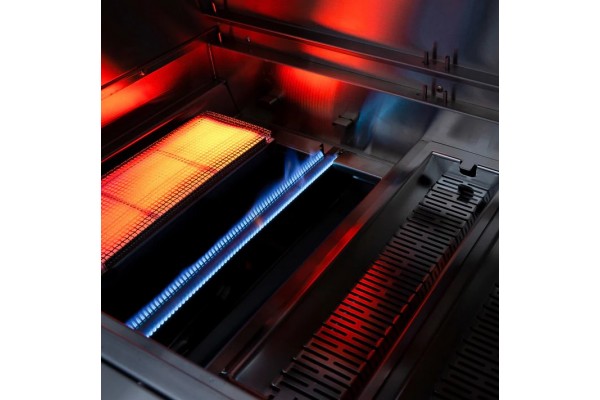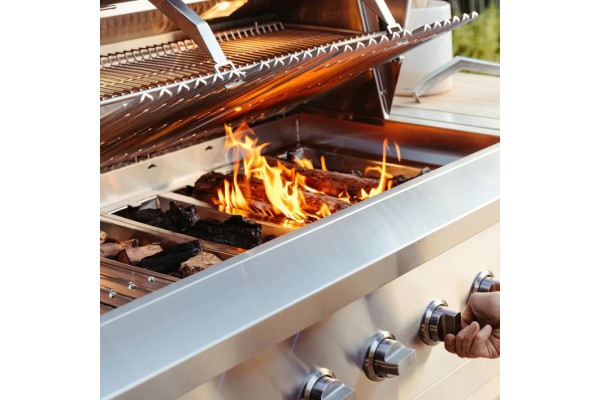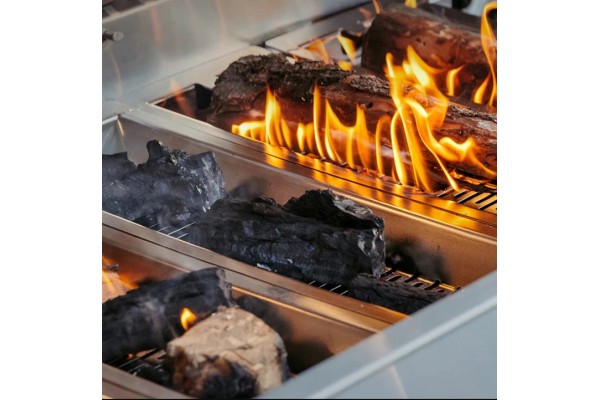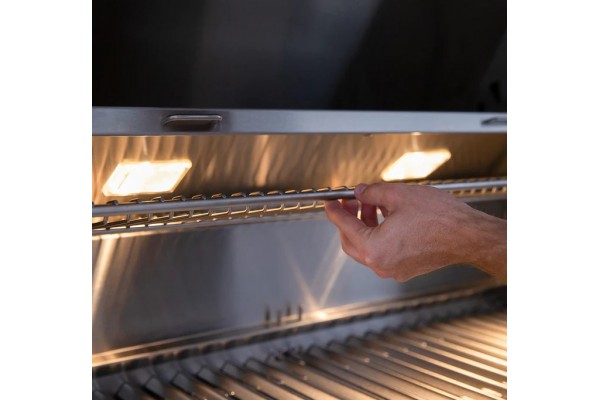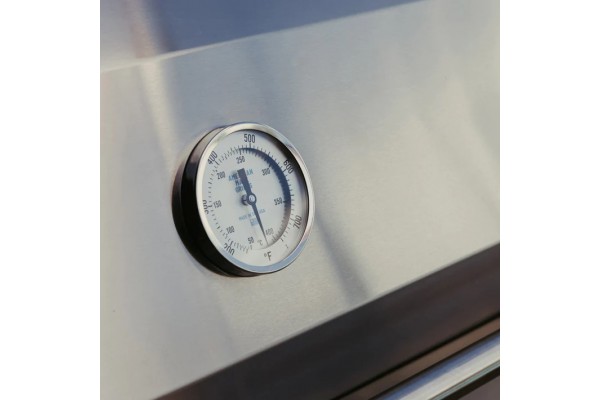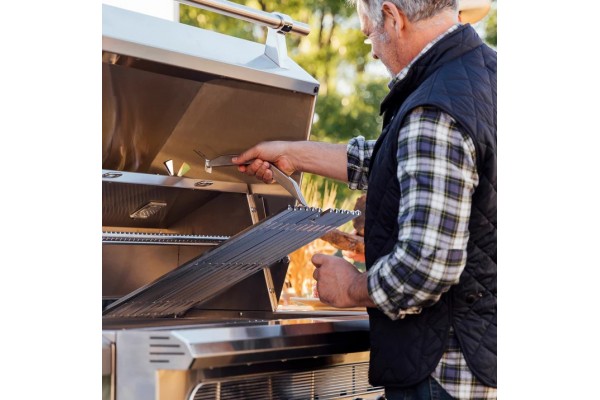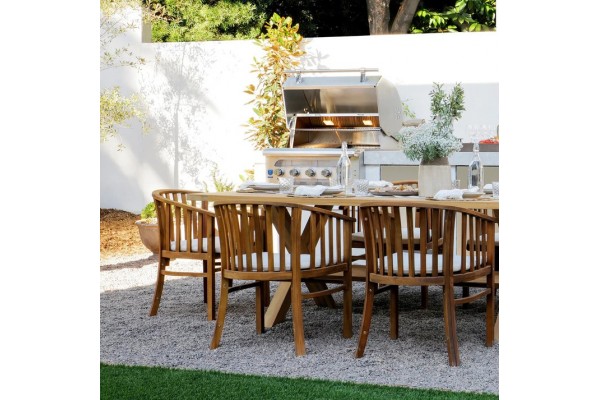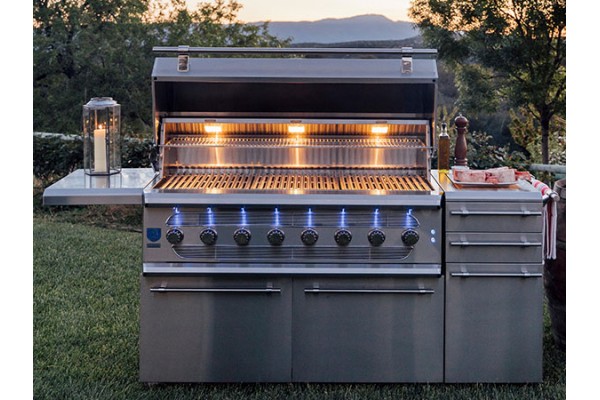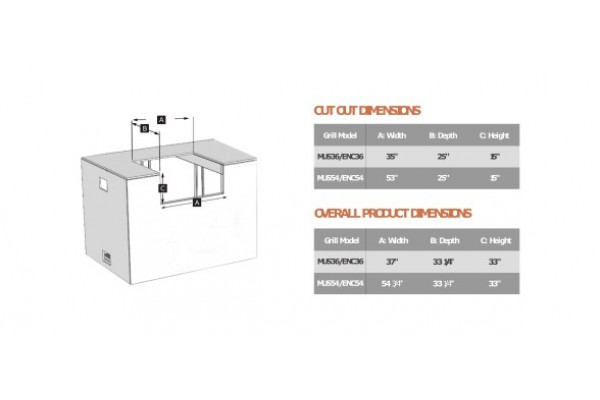 Free Shipping












American Made Grills 54-Inch Muscle Hybrid Grill
Charcoal, lump charcoal, wood pieces, natural gas, and liquid propane - everything! The Hybrid Muscle Grill combines the versatility of a multi-fuel chameleon with the sheer power of a champion that outperforms any of its single-fuel competitors. Grilling with any mix of solid fuels is now possible thanks to the innovative Multi-Fuel Tray System. With a powerful 176,000 BTUs of grilling horsepower, you can enjoy the convenience of gas or just use it to ignite solid fuels in seconds. The Muscle Grill is the best in any category.
By adding the portable cart option, you can turn this grill from a built-in grill to a portable grill.
Included with the grill:
Deluxe Vinyl Grill Cover, Rotisserie Kit, Grate Lifting Tools, Stainless Steel Griddle, Drop-In Infrared Sear Burner, Leather Glove Set, Fuel Kit (Wood + Charcoal), Care Kit
#304 Stainless Steel Construction
16-Gauge Double-Lined Hood w/ Spring Assist
#304 Stainless Steel Full-Width Hood Handle
Adjustable Hood Vents for Heat Control
22,000 BTU Main Burners
14-Gauge #304 Stainless Steel Burners
12-Gauge #304 Burner Covers
Patented 14-Gauge Fuel Trays
Reversible 9-Gauge V-Shaped Cooking Grates
Flame Thrower Ignition
Hybrid, Solid-Fuel Capability
Interior Halogen Cooking Lights
LED Lights Over Each Knob
Heat Zone Separators
Easy-Clean Drip Pan w/ Drain System
Built-In Rotisserie Spit Storage
Built, Factory Tested, and Serviced in the USA
Tested to the ANSI Z21.58 / CGA 1.6
Gold Standard Warranty
Product Details
BTUs
176,000
Cooking Surface
1687 sq. inches
Warranty
Lifetime - Defects, SS Construction, Cooking Grids, Burners, Valves, Etc | 3 Years - Electrical Components
Dimensions
55" W x 33" D x 33" H
Cut-Out Dimensions
54" W x 15" H x 25" D
GOLD STANDARD WARRANTY
Your investment in AMD Direct product is backed by the strongest warranty in the industry. In addition to precision engineering and outstanding performance, AMD Direct products include our GOLD STANDARD LIFETIME WARRANTY with all replacement parts 100% non-prorated. Effective with purchases 8/1/21.

AMD Direct Warranty is valid for original purchaser at original site of delivery with proof of purchase and photo documentation only. Registration form must be submitted online within 30 days of the purchase date to validate the warranty. Warranty is void upon transfer of ownership. Warranty does not apply to products installed in any commercial, rental, or nonresidential application (exception of the Resort Grill, Alturi, & TRL). Warranty covers replacement parts only. Manufacturer is not responsible for labor or labor-related costs. Warranty does not cover discoloration, surface rust, corrosion, or oxidation, which may occur due to harsh environments, chemicals, or overheating. Warranty will not apply for damage resulting from improper installations, abuse, extreme environments, grease fires, or misuse. Proof of regular and proper maintenance is required. Coastal, humid, and/or salt environments are subject to manufacturer review. All out-of-box claims must be made within 30 days of purchase and must be made prior to installation. Any product installed damaged will be considered damaged during installation and not covered under warranty. All warranties are subject to the review and approval of the manufacturer.
AMD DIRECT GAS APPLIANCES (GRILLS, SIDE/POWER BURNERS, GAS GRIDDLE & OVEN)
Gold Standard Lifetime Warranty on construction and manufacturer defects

Gold Standard Lifetime Warranty on stainless steel construction
Gold Standard Lifetime Warranty on cooking grates, burners, burner covers, valves, flame tamers, and heatzone separators, temperature gauges, & hood springs
Gold Standard Lifetime Warranty on briquette systems
3 YEAR Warranty on all other parts, components, & electrical, including: LED bulbs, wire harness, & switches; power source wire; transformer; interior halogen light wire & bulb
DRAWERS, DOORS, GRILL LINERS, & CARTS
Gold Standard Lifetime Warranty on construction, workmanship and materials for all stainless steel parts, including doors, drawers, grill liners, & carts
3 year on electrical (Warming Drawers)
COVERS
Gold Standard Lifetime Warranty on covers, including grills, carts, side/power burners, gas griddle & oven