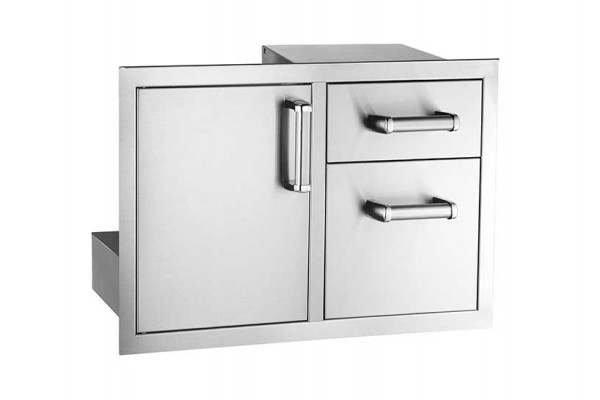 Fire Magic Flush Mounted Access Door With Double Drawer with Soft Close System
Fire Magic drawers have a sleek, contemporary look designed to complement Fire Magic Grills while providing an efficient way to add storage and functionality. Featuring heavy-duty handles with cast stainless steel mounts, these doors and drawers are designed to close flush with the frame with a strong magnetic latch. Filled with polyurethane foam for insulation and a solid feel. The soft close doors prevent slamming and features a smooth transition while opening and closing. They also have a secure closing so drawers are never accidentally left partially open.
This new combo door/drawer storage unit joins the Fire Magic line up in a generous 20 x 30 size! Features large dual drawers for ample storage.
Product Details
Cut-Out Dimensions
18 1/2"h x 30"w x 26"d