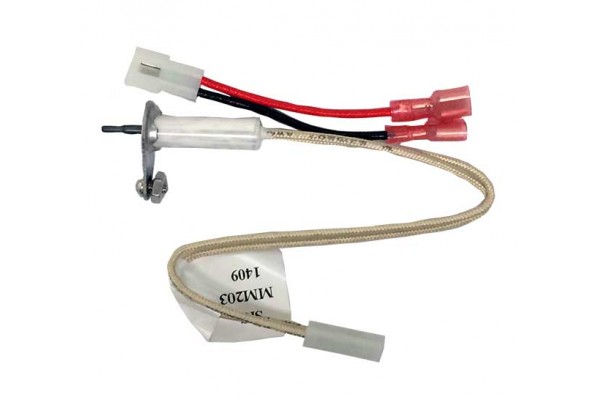 Fire Magic Ignitor Electrode Main and Side Burner for Echelon, Magnum Grills and Side Burners Only (Pre 2012)
Fire Magic electrode (glow plug) with wire for all Echelon and Magnum, E1060, E790 and E660 grills and Echelon style side burners. Adapter (Molex to dual spade connector) is supplied with part for use with older Magnum style grills.
The 3199-64 replaced the 3199-62.