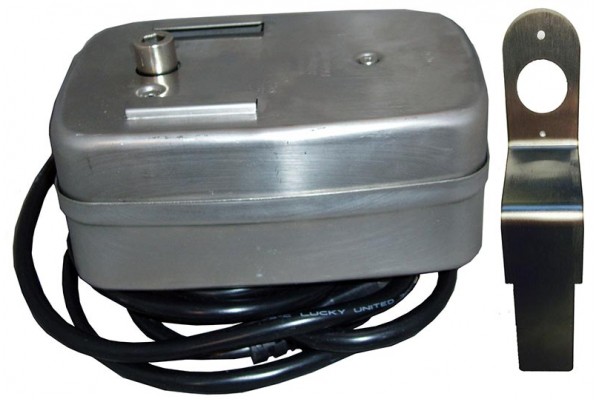 Fire Magic Rotisserie Motor for Aurora, Regal, Custom and Deluxe Grills
Fire Magic Rotisserie Motor Only, Heavy Duty for A430, A530, A540, A660, 790. Regal 2, Regal 1, Custom 2, Custom 1 and Deluxe Grills. Bracket included for Gourmet grill applications only.
Lifetime Warranty
Fire Magic cast stainless steel burners carry a lifetime warranty (Choice grill burners carry a 20 year warranty). Stainless steel rod cooking grids and stainless steel housing are under warranty for as long as you own your grill.
Fifteen Year Warranty
Fire Magic brass burners, brass valves, manifold assemblies and backburner assemblies (except ignition systems) are under warranty for fifteen (15) years.
One Year Warranty
Fire Magic ignition systems (excluding batteries), electrical components (including lights and thermometer) and grill accessories are under warranty for one (1) year.