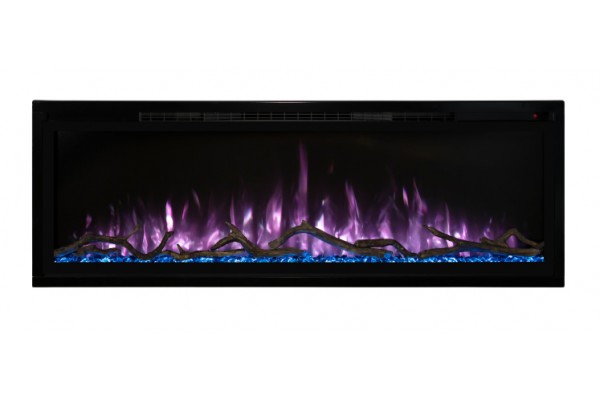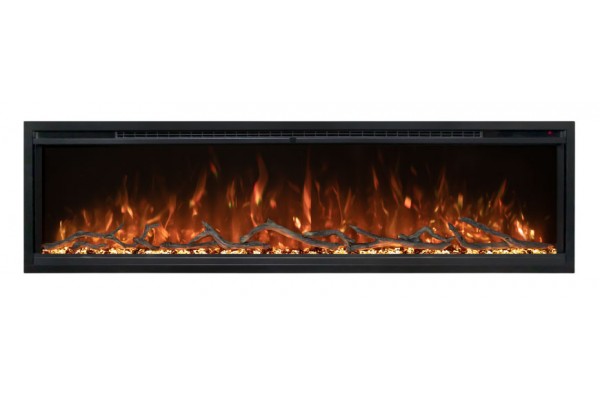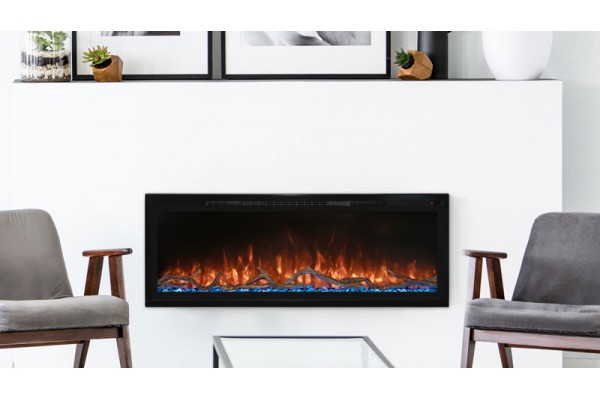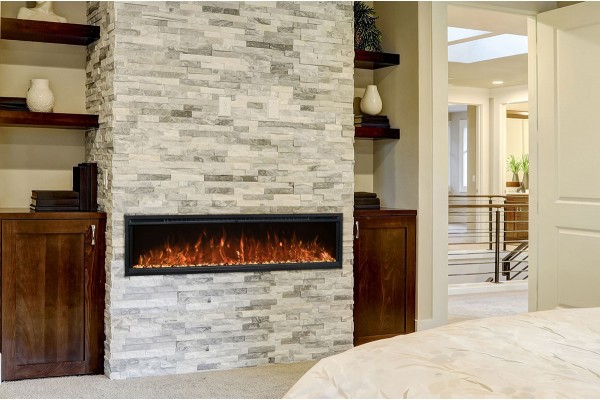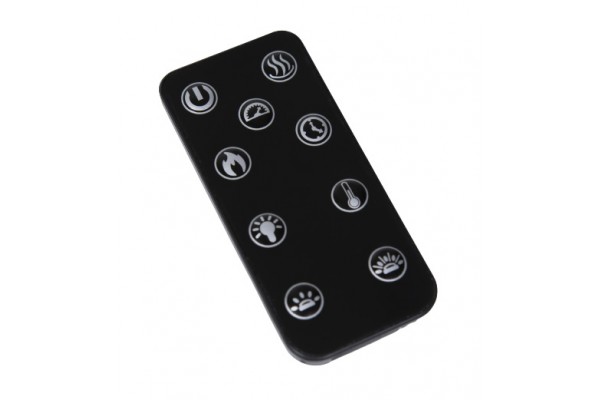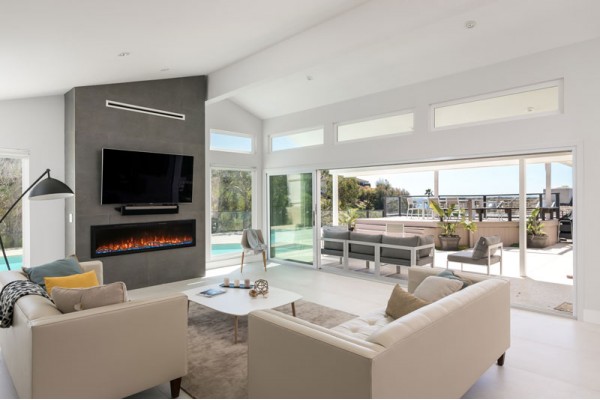 Free Shipping







Modern Flames 60-inch Spectrum Slimline Wall Mount/Recessed Electric Fireplace
The Spectrum 60-inch Slimline Electric Fireplace is a minimalist and stylish addition to any home or commercial space. It offers both wall-mounted and recessed installation options for a clean, flush finish. With its latest LED technology, the fireplace produces high-intensity, realistic flames that can be controlled separately from the ember bed lighting, allowing you to customize the ambiance with 12 different color combinations. The fireplace runs on 120 volts of electricity and comes with a 5,000-BTU heater that can be turned off for pure ambiance. Control the settings easily with the included remote or the six-button control panel on the fireplace itself. Available in various sizes, the Spectrum Slimline Electric Fireplace guarantees a luxurious and inviting gathering spot.
Product Details
BTUs
5000BTUs
Installation
Wall Mount or Recessed
Media
Clear Acrylic Stone Media or Hand Painted Canyon Driftwood Log Set
Dimensions
59.75" W x 17" H x 4.75" D
Framing Dimensions
58.875 inches W x 16.25 inches H x 4 inches D
Controls
Display/Controls
Manual Touch Screen Controls
Remote Features
Separate controls for on/off variable heat and variable flame, with independent flame & ember bed variable colors.
Hybrid-FXTM Flame Technology
Log Set – Highly Detailed Realism
12 Color Flame Combinations with Ember Bed & Down Lighting
Glacier Glass Ember Bed
Low Energy LED Flame Technology
Touch Button Controls
New Sleek Remote
Can be Installed Beneath a TV
Variable Heat with Thermostat
Variable Flame Controls
120 Volt Plug
Do it Yourself Installation Instructions