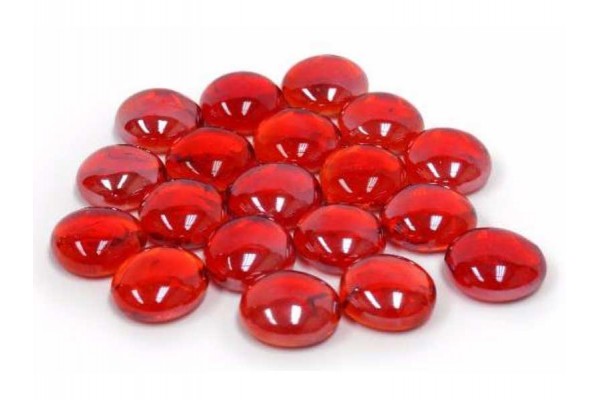 Real Fyre Ruby Red Fyre Gems
The true color of LOVE,these gems add a wonderful pop of color and elegance to any contemporary fireplace. Reminiscent of the deep, clear color of an old fashioned candy apple and when burning, the image of a swirling fire is uniquely reflected in the convex shaped Fyre Gems.

Fyre Gems are designed so that your fireplace will glow and sparkle in a sea of vibrant, glistening flame. Their rounded and smooth surfaces reflect the fire providing a unique hearth experience. Each Fyre Gem is approximately 5/8" in diameter and is manufactured to withstand the extreme heat and temperature variations in the fireplace without melting or discoloring. Choose one, or several of our many available colors to customize your fireplace or outdoor fire feature.
Real Fyre gems are used for all Real Fyre glass and gem burners.
Stock:

Call For Availability

Brand: Real Fyre
Model:

GLG